An Unmissable Natural Japanese Hot Spring
Enjoy and relax 2 types of our natural Hakone onsen(hot spring) as much as you want.
The private open-air onsen at each of our room uses the nationally reknown Kiga Onsen hot spring water. Guests can also use the shared hot spring in our sister property Gora Tensui, which uses Owakudani local Hakone hot spring water. You can experience two different types of hot spring each with own respective effects.
Private Open-air Onsen Per Room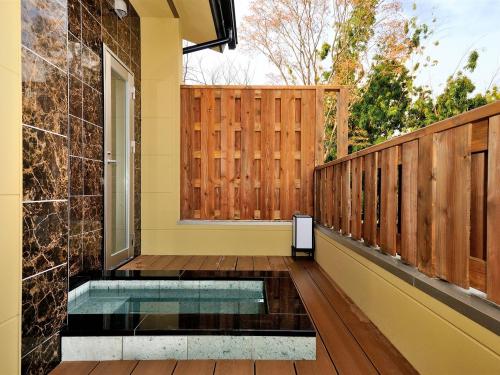 You can enjoy the wonderful private moment with the beautiful view at any time you want, from your open-air hot spring at your terrace.
Depending on your room type, your hot spring bath could be made with either black stone or woods. It may have foot bath as well. Enjoy different types of our onsen every time of your stay.
We hope you spend a peaceful time with your favourite person.
Shared Hot Spring at Sister Property Gora Tensui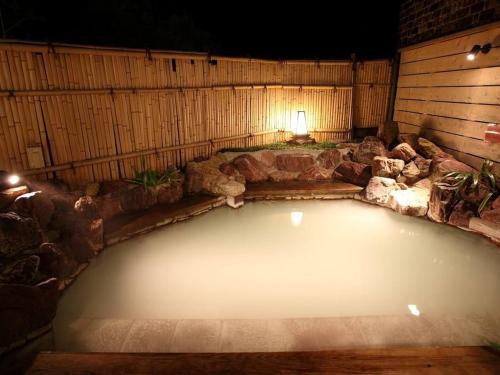 Gora Tensui has separate indoor bath, sauna, open-air hot spring for ladies and gentlemen each. It is said that the white colour from the open-air hot spring changes per season and time. The substance in our natural hot spring pulled from Owakudani is especially effective for boosting your skin beauty and healing your wounds.
Available Hours?3pm~12am(midnight), 6am~11am
?Please note, Gora Tensui is 1-minute walk from Tensui Saryo. To use their shared bath you have to leave the property to walk over.